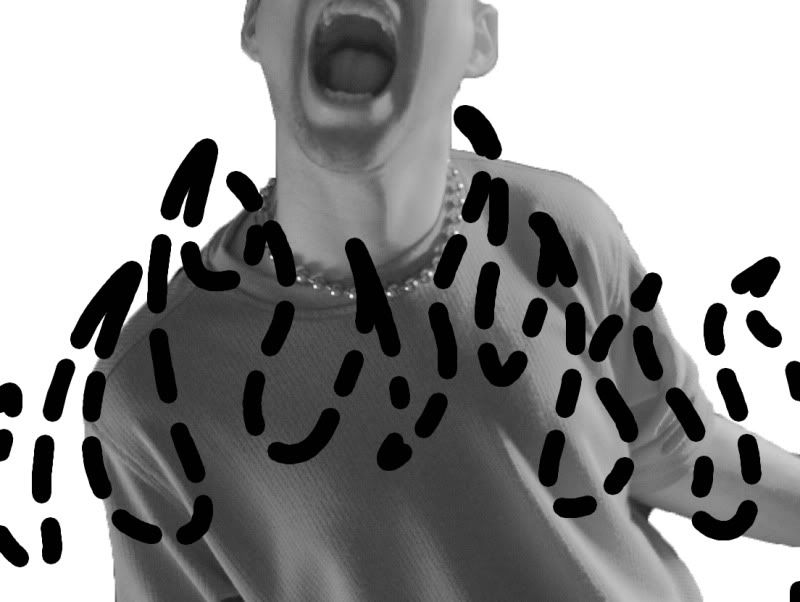 Last summer, I remember one sunday at church we had a missionary who gave a sermon on "evangelizing to the world". I dont remember much about the message, but one story he told still comes to my mind frequently.
With very distraught eyes, he told the story of him and another missionary coming across a baby at the foot of these mountains, in india I think it was. And the other missionary looked at the baby with tears in his eyes and said,
You know, it would be better if we killed this baby right now so it could go to heaven...than to let it grow up in this culture with the likelihood being that it would grow up and reject God, and go to Hell forever.
The rest of the sermon is blank to me now, but Ill never forget the look of horror and desperation on the missionary's face all throughout it, the tears that never left his eyes and the deafening silence from us that were listening.
Soon enough though, everyone was back in the halls...laughing, smiling and scarfing down sprinkled donuts, while the unsaved world was supposedly "going up in flames". And I remember going home that day, and thinking to myself,
Could that really be the great hope we Christians are hanging on to?
It certainly must be hard for anyone to come to grips with this doctrine that God has seemingly placed more responsibility on Christians to save mankind, than He has placed on that of Christ himself. Such would seem quite absurd, but I find its what most of us Christians actually believe.
And Ive come to find that maybe the problem is, is that no one really understands what it is that Jesus came to save us from in the first place.
In Genesis 2:17, God tells Adam that the day he eats of the tree of knowledge, he shall
die
. Take note God does not say "you shall surely be thrown in an everlasting pit of flames and screaming" as the consequence of sin. He simply says that Adam will
die
. While Adam did not literally drop dead in the garden the day he ate of the apple(in fact he supposedly lived about 900 years), he and Eve did die another way that very day; they died in
spirit
. In a similar way, I contend we have all died in spiritual awareness and connection with God because of our sin. It has little to nothing to do with us being doomed to a fiery abyss in the ground.
This makes massive sense when we look at what Jesus said he came to do. In Luke 4:18, he says,
The Spirit of the Lord is on me,
because he has anointed me
to

preach good news to the poor

.
He has sent me to

proclaim freedom for the prisoners
and

recovery

of sight for the blind

,
to

release the oppressed
I find it interesting that in His first public address, Jesus speaks of freeing us from a much more earthly state of being, than an eternal one. If Christs sole mission was to save us from an eternal Hell, why the focus on temporary things? Why even waste time talking about and healing the temporary ills of this world, when we need to be snatched out of the gaping jaws of eternal damnation? Maybe it is because eternal damnation was never in the balance to begin with. Maybe it is because Christ came to liberate humanity not so much from
Hell
, but from the
Hell
of life caused by our spiritual death in sin.
In 1 John 3:8 it says,
The Son of God appeared

for the purpose

of undoing the work of the Devil
If the devils work was tempting humankind into a state of spiritual death, than that is what Christ came to save us from...not this pagan conception we call "Hell". Our souls and our planet are subliminally broken and out of proportion because of our flawed nature, but Christ came simply to heal and lead us in a Godly process. So that step by step, every human lost from God could have an awareness of the Father and His love for us.
I have more to say, as this is a very complicated subject. But I think this is a good place to stop for now and hopefully hear some comments.